Using a Beneficiary Designation to Make a Gift to Charity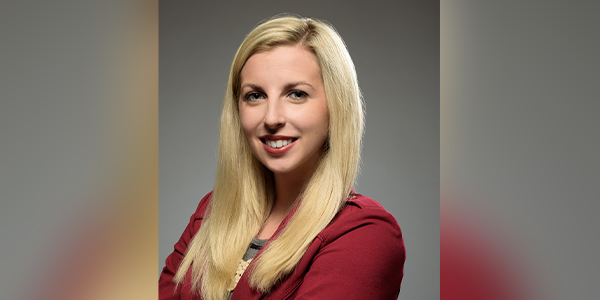 Rose DeLarme Cronley learned about the Alpha Delta Pi Foundation soon after joining Beta Alpha Chapter at Indiana University in spring 2009. Right from the start, she recognized the resources, support, and education made available to sisters everywhere because of the Foundation's programs. While Rose understood the importance of giving to the Foundation, she never thought she would be considering an estate gift in her early 20s.
Like many others, Rose had imagined that one day when she was "old" or "grown up," she would review her finances and write a will that would include various charities. Rose's way of thinking soon changed after the tragic loss of one of her Beta Alpha sisters, Heather Kornick. Heather included a planned gift to the Alpha Delta Pi Foundation through her estate, establishing the Heather Kornick Memorial Scholarship for Beta Alpha sisters.
After seeing how many of her chapter sisters benefited from Heather's gift, Rose reevaluated her original view of estate gifts. She reviewed various life insurance policies to ensure there would be excess funds and then decided "without hesitation" to make the Alpha Delta Pi Foundation a beneficiary. The process of making this gift was surprisingly easy, according to Rose. After reaching out to the Foundation for some simple details, she updated her policy, and the gift was made.
Rose shared the following, "As a young alumna, I remember clearly how hard it was to pay my rent, utilities, student loans, and buy groceries on my small public service salary. I wanted to give more to the Foundation but was struggling just to pay my [Sorority] ReMember Dues with what was left over. My planned giving gave me the ability to give back to the Foundation in a meaningful way when giving monetarily at that moment in time was difficult. I'm so glad I made the decision that I did."
Is a beneficiary designation gift right for you?
If you own a qualified retirement plan, such as an IRA, 401(k) or 403(b) and would like to make a charitable gift, your family or your estate might benefit if you update your beneficiary designation form naming our organization as a beneficiary. Beneficiary designation gifts may help your heirs avoid paying income tax on certain inherited assets and may help your estate avoid estate taxes.
If you have questions about making a beneficiary designation gift, please contact us. We would be happy to work with you and answer any questions that you have.
*Please note: Since your benefits may be different, you may want to
click here to view a color example of your benefits
.