Fixed Income for Retirement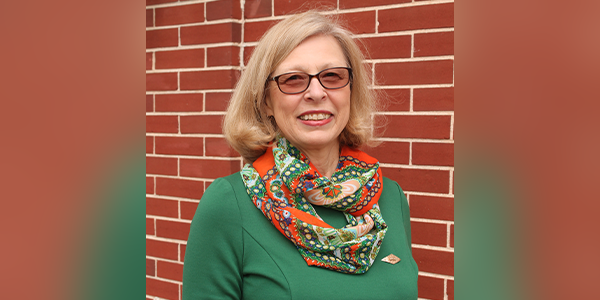 Chris Stecher Dickey has always seen the importance in giving back to her sisterhood. Joining the Gamma Epsilon Chapter at Purdue University in 1971, Chris credits her chapter sisters and undergraduate experience for helping her mature and gain valuable leadership skills. Since then, Chris has continued to serve Alpha Delta Pi as her chapter's President, a Leadership Consultant, a member of Grand Council, and a National Panhellenic Conference Delegate for Alpha Delta Pi.
Attending the 1983 Grand Convention when the Alpha Delta Pi Foundation was established, Chris remembers the excitement as sisters learned about the new role the Foundation would play in their sisterhood. Today, she understands that giving to the Foundation is another way to support Alpha Delta Pi members. Chris and her husband, David, view giving to the Foundation as a way to show appreciation to Alpha Delta Pi for enriching both of their lives through lifelong friendships and a way to ensure these opportunities are available for future members.
To continuing showing their gratitude, Chris and David chose to establish two Charitable Gift Annuities for the Alpha Delta Pi Foundation. When asked about this gift, Chris said the following:
"We really found that the Charitable Gift Annuity was a good vehicle for us. I'm still working but my husband has been retired for a while. As you look at navigating retirement and what income you have, it is hard to know how long you're going to live and if you will have enough money to last you the whole time."
By making this legacy gift, Chris and David feel good knowing they have a continuous income for the rest of their lives and that they are supporting the Alpha Delta Pi Foundation's mission to Educate, Lead, and Serve.
Is a charitable gift annuity right for you?
The payout for charitable gift annuities will vary depending on the age of the donor. Please
contact us
to inquire about current payout rates or if you have any questions about charitable gift annuities.
*Please note: Since your benefits may be different, you may want to
click here to view a color example of your benefits
.